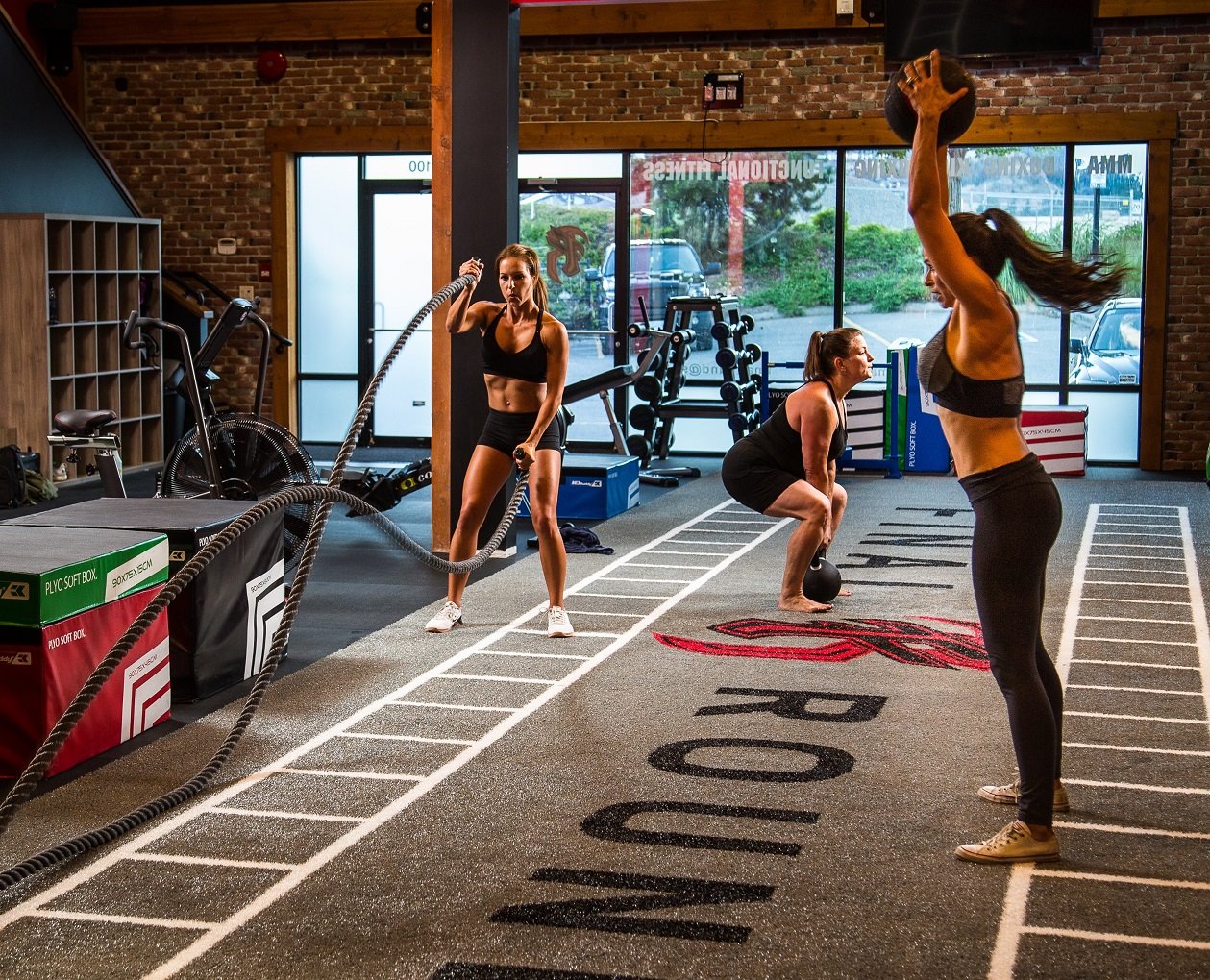 If you're a gym owner, property manager or sports enthusiast, it's likely that at some point, you've debated whether or not you should go your local artificial turf dealer to inquire about synthetic sports turf.
At the centre of this debate are questions such as, "How will synthetic sports turf impact athletic performance?", "Will artificial turf negatively affect the environment?", and most commonly, "Is this going to be a costly endeavour?".
As Canada's best artificial turf dealer, we can provide you with sufficient and honest answers to these commonly asked questions.
Artificial Supply of Sports Turf in Gyms for Better Performance
Does synthetic sports turf improve performance?
The answer is, yes. Synthetic sports turf enhances athletic performance in the following ways:
It allows for safe use of performance-enhancing athletic equipment such as sleds, large tires, TRX, and battle ropes.
It reduces injuries due to it's stable and resilient yet soft surface.
By installing synthetic sports turf, you're supporting local athletes and by extension, supporting your local community.
Support Your Community by Purchasing Synthetic Sports Turf from an Artificial Turf Dealer
You may wonder, how does purchasing synthetic sports turf from an artificial turf dealer support my community?
Communities need accessible, versatile play surfaces for youth and people of all ages. Parks, gyms, and sports fields with synthetic sports turf promote year-round activity on safe, stable, and resilient surfaces. Increased or consistent physical activity helps reduce obesity, heart disease, and promotes well-being.
Using synthetic sports turf instead of natural grass for playing fields would reduce city maintenance costs, possibly freeing tax dollars for other community ventures and goals.
Synthetic Sports Turf is Environmentally Friendly
Purchasing synthetic sports from your local artificial turf dealer not only means you are supporting local athletes and a healthy community but also means that you're supporting the environment.
There are many eco-friendly benefits of synthetic sports turf. If you're concerned that synthetic sports turf will negatively impact the environment, consider the following:
Synthetic sports turf eliminates the use of potentially harmful pesticides and fertilizers while significantly decreasing maintenance costs.
A typical grass sports field can use between 1,892,705 to 3,785,411 litres of water each year; synthetic sports turf allows communities to conserve that water.
Since synthetic sports turf doesn't require traditional lawn maintenance, you won't be firing up a mower or other lawn equipment, thus lowering your carbon footprint and keeping grass clippings from clogging up landfills.
By using synthetic sports turf, you're using recycled materials; the crumb rubber used for infill in synthetic turf is used from recycled tires. Because these recycled tires are being used for synthetic turf infill, there are fewer tires sitting in landfills and polluting the air.
Purchase Synthetic Sports Turf from Your Artificial Dealer and Save Money
Synthetic sports turf reduces maintenance costs. So, when you think your local artificial turf dealer is trying to get you to spend money, think again; switching to synthetic sports turf allows consumers to save significantly on their water bills. Consumers often recover the installation costs within a few years by reducing the need for water and lawn maintenance costs.
Also, synthetic sports turf can withstand much wear and tear, allowing business owners and cities to cut down on maintenance costs. Natural playing fields require much more maintenance upkeep which increases business or municipal costs.
Synthetic Turf International for the Best Synthetic Sports Turf
Synthetic Turf International of Canada® provides you with all the tools you need for superior artificial grass installations. STI Canada currently manufactures a complete range of high-calibre synthetic sports turf applications.
The "Trainer's Choice" is currently our most popular choice for sports turf.
We supply premium materials and use our extensive installation experience to do the job accurately and efficiently. Whether you need artificial turf installation inside a gym our outdoors on the playing field, we guaranteed you'll be a satisfied customer.
For the best synthetic sports turf from the best artificial turf dealer, connect with STI Canada today!
Share this post: