CrossFit is the latest fitness craze attracting people to affiliated gyms throughout North America. It is a strength and conditioning program with the aim of improving overall fitness. CrossFit is the principal strength and conditioning program for many academies across the continent. This unique program combines elements from high-intensity interval training, olympic weightlifting, plyometrics, powerlifting, gymnastics, and many more exercises.
Indoor CrossFit Facilities Recently Completed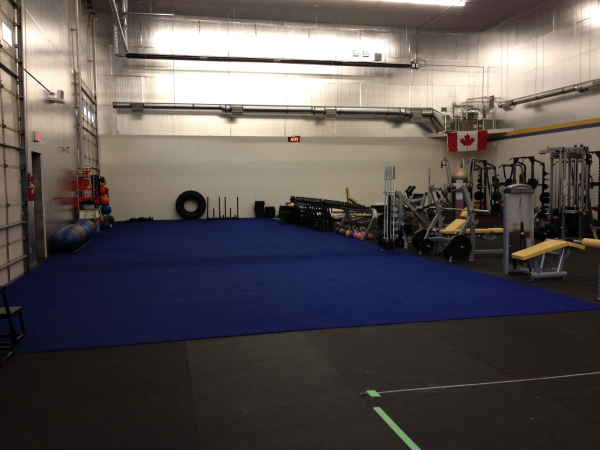 Our team saw a unique opportunity when this trend emerged. The variety in our products meant we were able to provide the necessary characteristics to keep these athletes fit and safe. We began to receive inquiries about the use of our products in gyms, athletic facilities, and in doctors' offices.
Some of the most popular styles for this particular application have been Trainer's Choice and Coach's Choice. Trainer's Choice is a polyethylene/nylon blend with a 5mm foam backing. It is a fairly dense product weighing 122 oz per square yard. The pile height of this turf is 3/4″. This style is available in a range of colours, allowing the facility to include their logo in the turf or just mix it up with some fun colours!
For a longer lasting, softer and more realistic grass, we feel the AT755 Coach's Choice is the premium agility turf in the industry. At nearly 140 oz per square yard it can handle anything you can throw at it…literally! It is also a polyethylene/nylon blend with a 5mm foam backing. It is much more dense thus giving it a fuller appearance. The pile height of this turf is 11/8″ standing taller than the Trainer's Choice.
Indoor Athletics Facility Recently Completed
This field below was a special scenario because it is actually an ice arena in the winter, and a field in the summer. Our solution for this was to use velcro seams to allow the facility to easily remove the turf in the hockey season.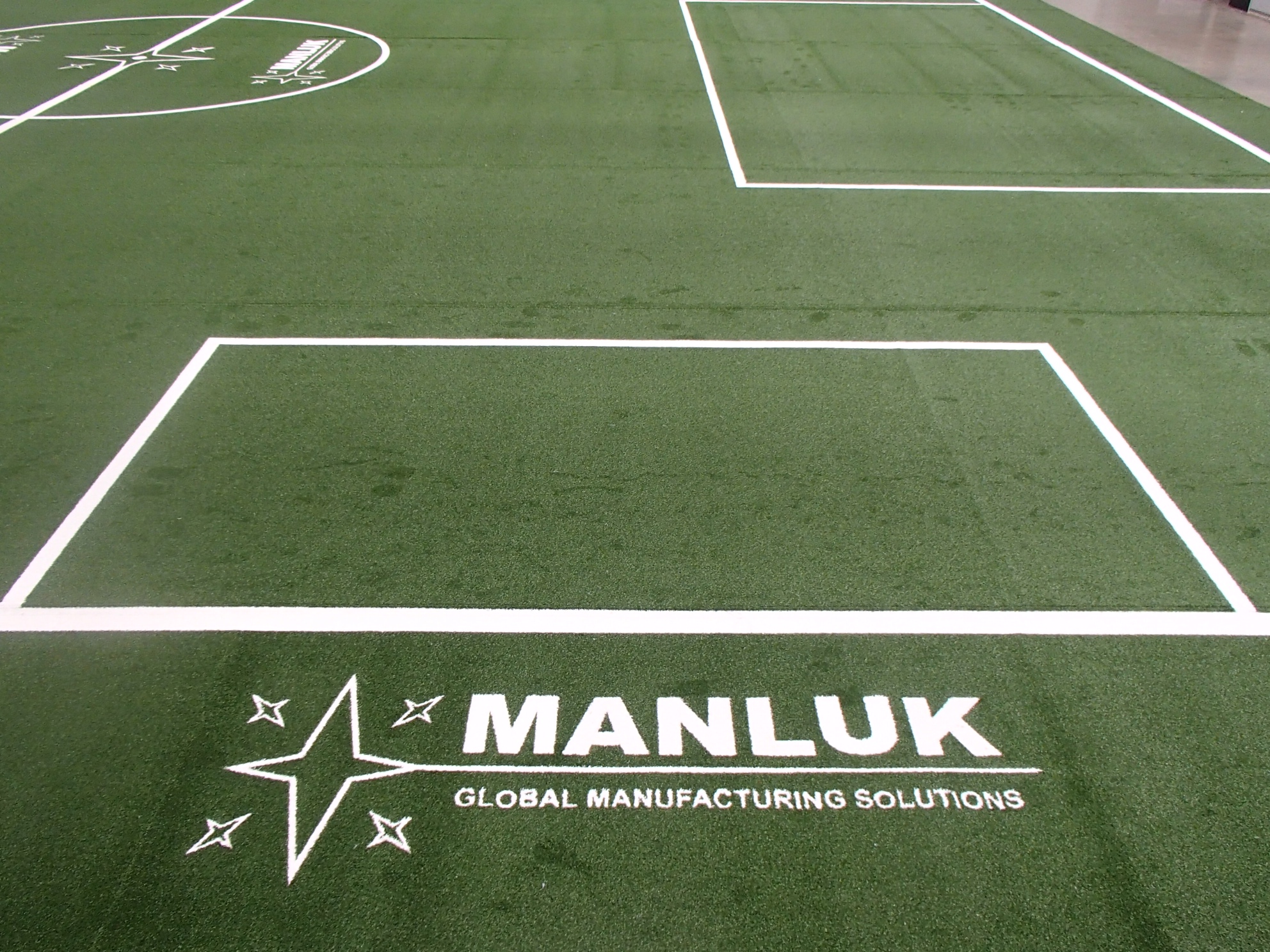 Share this post: