Have you been hearing all the talk about synthetic turf's newest innovative improvements? Have you seen your neighbours start to make the switch to artificial grass? Are you starting to think about putting artificial grass in your yard? We have compiled some of our most frequent questions we get asked and found out the industry trends in store for our clients this spring.
Everyone wants their lawn to look natural and inviting, accompanied by a flawless design. But what's in store for the 2015 trends?
Olive with a Brown Thatch
You may have seen various types and brands of synthetic turf over the years, but they all are slightly different in colour too. We offer a range of colours even in the "green" array. Some of our greens are more lime and bright, while others are more on the darker side with that olive touch. Olive is on the rise for lawns and landscapes as it offers a more realistic look to the turf. The brown thatch in the turf helps make it look more realistic. It emulates dead grass to rid criticism of the turf looking "too real".
Realistic
Synthetic turf comes in all different pile heights and face weights (essentially the thickness of the turf). When you see a lawn that looks like a putting green surface, it means the pile height is probably too short for that area. We suggest approximately 1 1/4″-2″ pile heights for the lush, natural look of grass. On top of that, you are going to want to choose a turf that has a face weight of 80-130oz/sq.yd. Depending on your budget and how full you want the lawn to look, there are a variety of options to meet everyone's needs.
Playable
The playability of the turf has a different definition depending on who you are talking to. Although, when it comes down to it, you want to be able to use it! A family would want the turf to be safe for their children to play on, and even to fall on. Our play turf system has a 12′ GMAX fall rating for the parents peace of mind. The golfer wants a pristine putting surface, and the pet lover wants a pet friendly option. We are happy to be able to design a yard specific to each clients' request to fit in all spaces, big or small!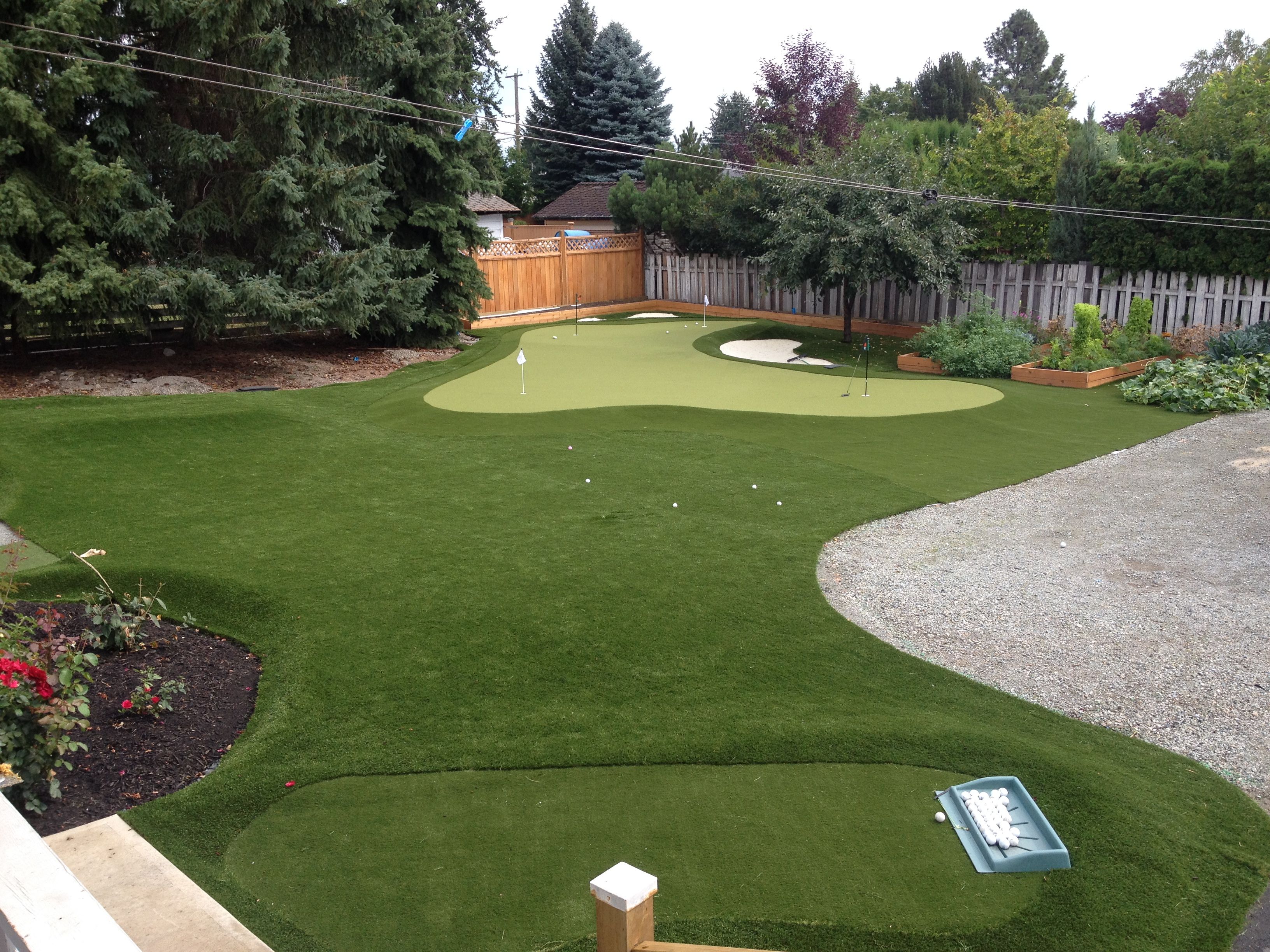 Now that you know what's in store for the upcoming year, contact us to discuss the possibilities for your yard!
Share this post: