This year we thought we would try something new. We have redesigned our yard to create a local, impressive show piece for our clients to see a variety of high end products. Scott's love of golf made the decision to have a large focus on the putting green quite easy. And so the design began! There is a large 900 sq.ft 3-hole putting green, 3 chipping decks and even 2 "sand" bunkers under the trees. There is a large area between the putting green and laneway where we used our popular SoftLawn Plush Pro, a turf that gives the lush, realistic appearance of a lawn. In the one section we have added a 2" foam pad, displaying the surface we use under play equipment. This soft surface is safe and satisfies HIC and fall ratings up to 12'.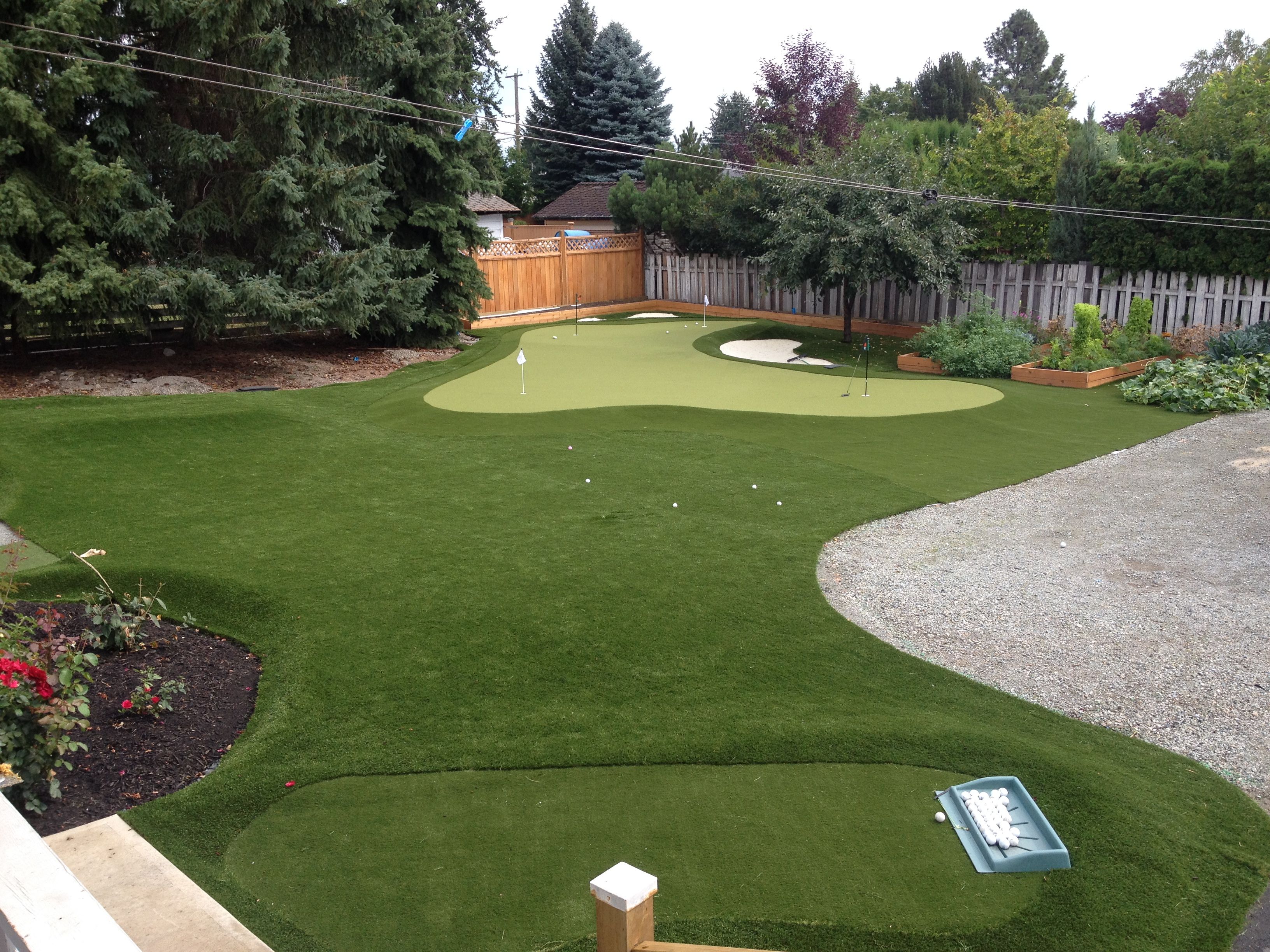 Scott also wanted an area solely dedicated to growing vegetables. He had wanted to grow his own vegetables, spices, and try to eat more local, fresh foods. The idea became that there would be large wooden boxes lining the entire outside edges of the yard, about 40ft long, 3ft wide and 1ft deep. Now you would think the ideas stopped there, we have a putting green, an area to play and let the dog run around on, and a full edible garden, what more could anyone want? Well, Scott decided to incorporate the synthetic turf into his garden. He lined the insides of the boxes with a short piled turf. The theory behind this innovation was to allow for an increase of gaseous exchange vital for root growth and healthy plants. As an added bonus, it also protects the wood from the damp soil. It was a bit of an experiment as there isn't much research into this (as far as we have found) so we didn't know what to expect fully.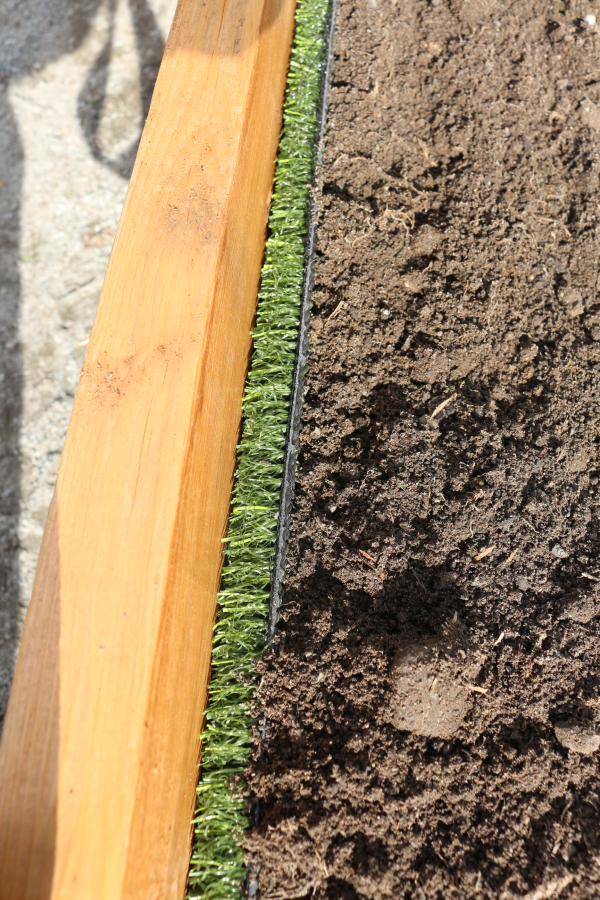 The results were amazing! The garden produced so much fresh produce and it was all so colourful, tasty and huge! The garden had some of the biggest vegetables we had ever seen! And so many of them! As an added bonus there were much fewer unwanted weeds a synthetic turf reduced the amount of wind-blown spores in the air. The plants and trees further assist with the CO2 uptake, compensating for the loss of native grass in the area. In the end, there was much more time spent using the yard and enjoying the fresh vegetables, rather than working on it and buying groceries.
Technology has come a long way in recent years, and artificial turf can have a truly realistic appearance without the hassle associated with the real grass. Growing live plants balances the footprint of synthetic turf. By planting edible vegetables and plants that will put food on your table, you are doing your part to eat local and promote the much healthier local economy.
For more photos of the step by step process, please email us at [email protected]
Share this post: