Local daycare gets a synthetic turf makeover
This before and after story comes from our STI Lethbridge distributor.
A local daycare was having problems with grass not growing evenly in their main play area outside for the kids. They have about 30 toddlers playing in this area so it became a dirt, weeded mess. The client contacted us in the hopes we could help transform the space into something clean, safe and usable for the kids.
They ended up choosing our popular Fine Fescue synthetic turf because they liked the vibrant green of the product, as well as the softness of the yarn. The thick, plush characteristics of Fine Fescue contributed to the easy decision as well.
The total space was 2600 square feet fenced in as you can see from the photos here. The install came with some tricky parts but our team did a fantastic job of installing this project. The clients are extremely happy with their green, safe, clean new play area for the kids!
Daycare Synthetic Turf Options
We find that most daycare and play facilities are looking for the same key elements when choosing their synthetic turf for the space. Durability, Cleanliness, and Softness are always the top concerns when it comes to choosing which turf to go with. The SoftLawn line of play turfs are equally durable, all coming with a lifetime warranty should anything go wrong with your turf purchase. This extra peace of mind goes a long way when making the purchase decision. Choosing synthetic turf over alternative ground covers often means the space will be much cleaner surface to begin with. When it comes time that it does need to be cleaned, we recommend using a leaf blower to remove any debris and a pressure washer to clean the surface. Our distributors also offer this Clean Up Service, generally each Spring, as an add on to your purchase. Our teams can often be in and out before your business opens to ensure minimal disruptions. For the softest product to touch, we recommend any of our SoftLawn turfs constructed with Polyethylene as this is the softest yarn available.
Best Choices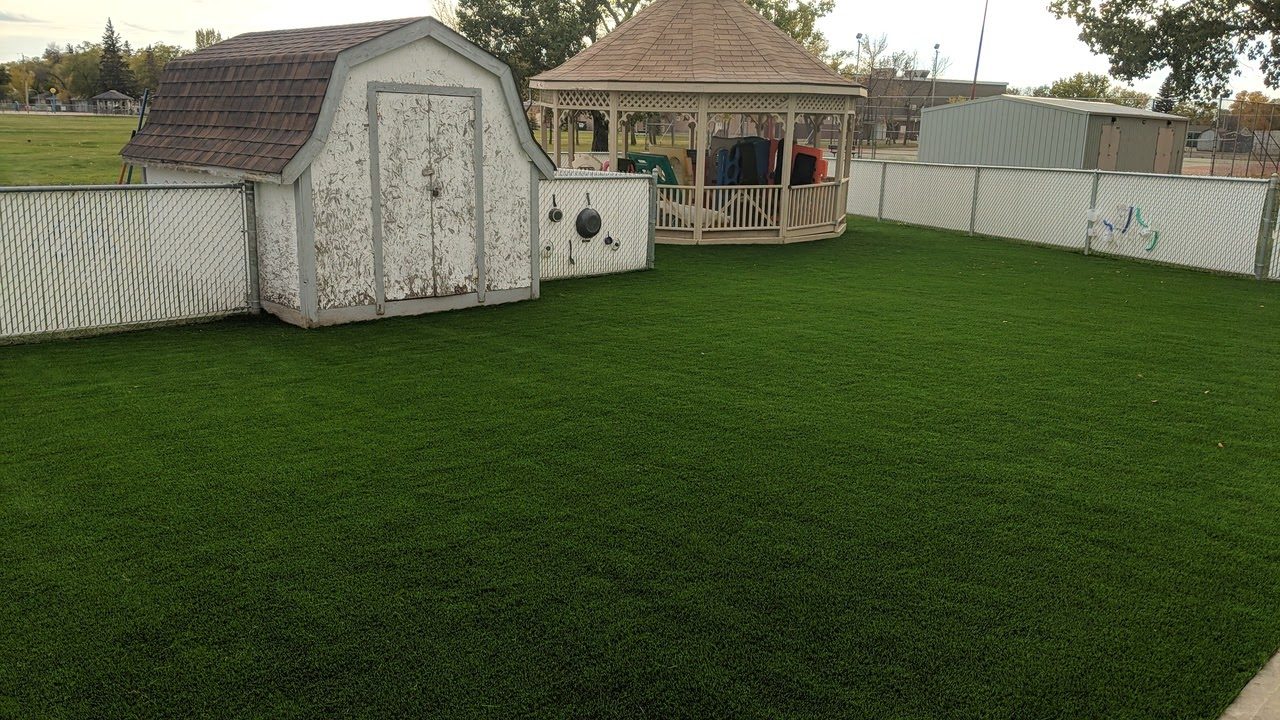 Contact us today for your free estimate 1-800-279-8873
Share this post: